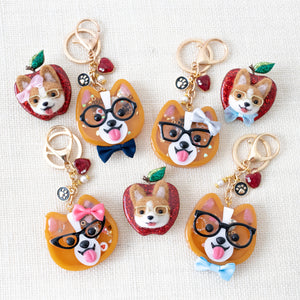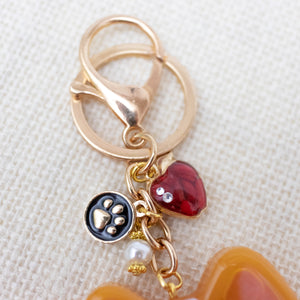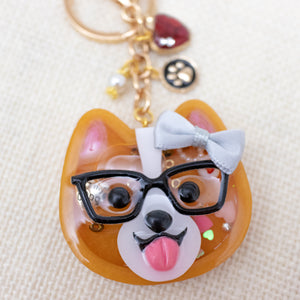 Need a special gift for your child's teacher? This corgi with glasses shaker charm would make a perfect gift for your child's teachers.
And who doesn't love a keychain with moving parts? Enjoy watching the little embellishments move around when you shake the corgi charm. This charm will add cuteness to you keys, bag or backpack.
These charms are handmade with love out of epoxy resin and polymer clay. Each piece is unique and truly one-of-a-kind.
All products are made in a smoke-free and pet-friendly environment.
DETAILS
DIMENSIONS
❤ CORGI CHARM: height - 2", width - 2"
MATERIALS
❤ CORGI CHARM: epoxy resin, perler powder, polymer clay, bow, shaker oil, acrylic beads and other shaker embellishments
❤ KEYCHAIN: enamel paw metal charm, uv resin, apple bezel charm, bamboo coral stones, glass peal, Swarovski crystal, lobster clasp keychain
CARE
❤ To preserve the life of your resin charm, store out of direct sunlight.
❤ Easily wiped clean with a washcloth and cold water.
❤ Small parts can be a choking hazard. Not recommended for use by small children or pets.