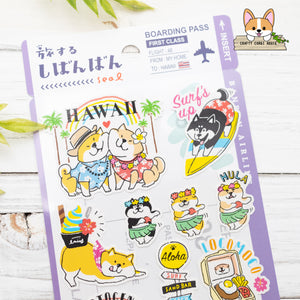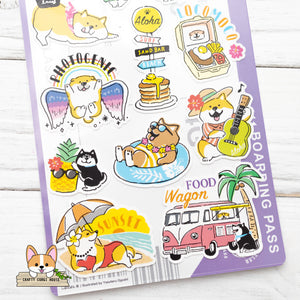 Shibanban travels to Hawaii!
We may not be able to travel at the moment due to Covid, but let Shibaban take you there!
Personalize your bullet journals, planners, cards, gifts, stationery and photo scrapbook pages with these cute and playful Hawaii themed stickers.
❤ 1 Sheet of Shibaban stickers.
❤ Perfect for scrapbooking, arts & crafts, and packaging.
❤ Dimensions: 175mm x 90mm
❤ Brand: Mind Wave Inc
❤ Made in Japan. Imported from Japan.