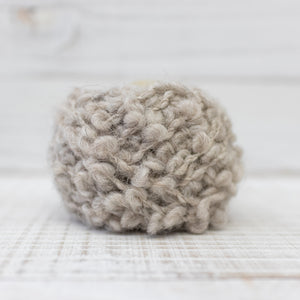 Let's get crafty with Hamanaka's high quality felting yarn series. Poke with a felting needle for a curly, fluffy textured finish. Simply wrap the felting yarn around and lightly felt into place to apply a lovely curl to your felted creation. Great for making sheep, toy poodle and llama fur texture. Happy felting!
❤ Color : 2, Grey
❤ Length : 10m
❤ Material : 100% wool.
❤ Safe and washable.
❤ Made in Japan. Imported from Japan.