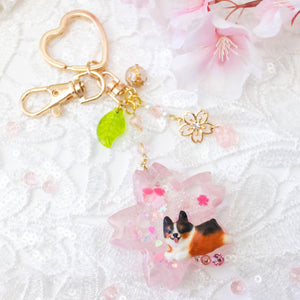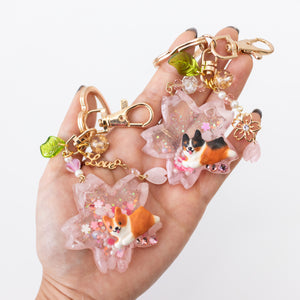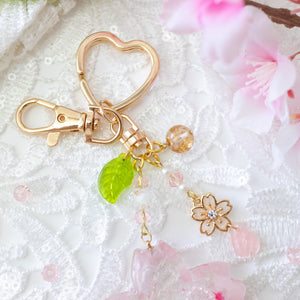 Rose Quartz Black Corgi Sakura Liquid Shaker Keychain
Welcome spring with a sakura charm keychain made with rose quartz stones. Watch the little sakura-themed embellishments move around when you shake the sakura charm.
The rose quartz stones have been embedded in the resin for a soft pink essence like sakura. Rose quartz are also know to be the stone of the heart: Unconditional love, just like our corgis.
The glittered resin keychain shimmers under the sun and will add cuteness to your keys or bag.
These are one-of-a-kind items. They are handmade with love out of epoxy resin and polymer clay.
All products are made in a smoke-free and pet-friendly environment.
DETAILS
DIMENSIONS
❤ SAKURA CHARM: height -2", width - 2"
MATERIALS
❤ SAKURA CHARM: epoxy resin, shaker oil, Swarovski cystals, glitter, pearls and other embellishments
❤ CORGI: polymer clay, uv resin
❤ KEYCHAIN: glass beads, gold plated sakura charm
CARE
❤ To preserve the life of your resin charm, store out of direct sunlight.
❤ Easily wiped clean with a washcloth and cold water.
❤ Small parts can be a choking hazard. Not recommended for use by small children or pets.